Diabetic Nephropathy Pipeline Insight 2022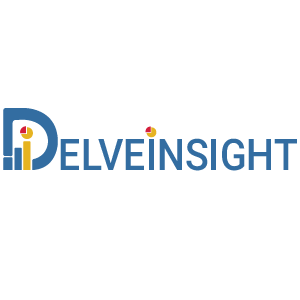 DelveInsight's Diabetic Neuropathy Pipeline Insight 2022 report provides comprehensive insights about 25+ companies and 25+ pipeline drugs in Diabetic Neuropathy pipeline landscape. It covers the pipeline drug profiles, including clinical and nonclinical stage products. It also covers the therapeutics assessment by product type, stage, route of administration, and molecule type. It further highlights the inactive pipeline products in this space.
Diabetic Nephropathy Overview
Diabetic nephropathy (DN) or diabetic kidney disease is a syndrome characterized by the presence of pathological quantities of urine albumin excretion, diabetic glomerular lesions, and loss of glomerular filtration rate (GFR) in diabetics. Not all diabetics develop DN and in those who do, progression is variable. The main modifiable risks are hypertension, glycemic control, and dyslipidemia.
Download Sample Report- https://www.delveinsight.com/sample-request/diabetic-nephropathy-pipeline-insight
Regions covered in the report
Diabetic Nephropathy Pathophysiology
Hyperglycemia leads to the production of reactive oxygen species and activation of pathways, including protein kinase C, polyol, hexosamine, and advanced glycation end products (AGE). A significant feature is marked inflammation manifested by an increase in cytokines and chemokines, including IL-6, MCP-1, TGF-beta (transforming growth factor-beta), and VEGF (vascular endothelial growth factor), causing inflammation fibrosis and increased vascular permeability. A podocytopathy ensues, resulting in albuminuria. The resulting systemic and intraglomerular hypertension results in proteinuria. Proteinuria causes epithelial-mesenchymal cell transformation leading to fibroblasts and chronic tubular injury.
Diabetic Nephropathy Symptoms
In the early stages of diabetic nephropathy, a person may not notice any symptoms. However, changes in blood pressure and the fluid balance in the body may already be present. Over time, waste products can build up in the blood, leading to symptoms. At stage 4 or 5, they may feel unwell and experience the following symptoms: swollen ankles, feet, lower legs, or hands due to water retention, darker urine due to blood in the urine, shortness of breath, fatigue due to lack of oxygen in the blood, nausea or vomiting, a metallic taste in the mouth.
Diabetic Nephropathy Diagnosis
Proteinuria is the hallmark of diabetic nephropathy. The absence of retinopathy makes diabetic nephropathy less likely in T1DM. History and physical exam play a crucial role in diagnosing diabetic nephropathy in T2DM. The criteria for diagnosis include: Elevated blood pressure, Progressive decline in glomerular filtration rate (GFR), Persistent albuminuria (greater than 300 mg/d) on at least two visits 3-6 months apart. A renal biopsy is done when the diagnosis is not clear.
Diabetic Nephropathy Treatment
Treatment of diabetic nephropathy targets four areas: cardiovascular risk reduction, glycemic control, control of blood pressure, and inhibition of the renin-angiotensin system (RAS). Angiotensin converting enzyme (ACE) inhibitors or angiotensin receptor blockers (ARBs) can help lowerTrusted Source blood pressure, protect kidney function, and prevent further damage. Kerendia (finerenone) is a prescription medicine that can reduce the risk of sustained GFR decline, end-stage kidney disease, cardiovascular death, nonfatal myocardial infarction, and hospitalization for heart failure in adults with CKD associated with type 2 diabetes.
Diabetic Nephropathy Therapeutic Assessment
By Assessment by Product Type
By Stage and Product Type
By Assessment by Route of Administration
By Stage and Route of Administration
By Assessment by Molecule Type
By Stage and Molecule Type
Check Diabetic Nephropathy Clinical Trials- https://www.delveinsight.com/sample-request/diabetic-nephropathy-pipeline-insight
Diabetic Neuropathy Emerging Drugs
Nidufexor: Novartis
Nidufexor (LMB763), a compound with partial FXR agonistic activity in vitro and FXR-dependent gene modulation in vivo. Nidufexor has advanced to Phase 2 human clinical trials in patients with NASH and diabetic nephropathy.
SER 150: Serodus
SER150 is an anti-inflammatory compound with a novel mode of action both inhibiting thromboxane synthase as well as blocking the thromboxane (TP) receptor. SER150 is expected to specifically inhibit the inflammatory processes in the renal arterioles and glomeruli and reduce the progression of renal impairment whereby the amount of protein excreted in urine will decrease. Treatment with ACE-inhibitor antihypertensives is the golden standard of treatment of diabetic nephropathy but that treatment does not inhibit the fundamental causes of renal damage nor does it cure the disease. Since the inflammation is a progressive process causing loss of the renal function, SER150 could potentially become a very significant combination (add-on) therapy as standard daily treatment in patients with diabetic nephropathy. It is expected that SER150 treatment delays progression or even prevents development of the disease. Consequently, SER150 has a blockbuster market potential.
GFB 887: Goldfinch Bio
GFB-887 is designed to treat patients with kidney diseases associated with over-activation of the TRPC5-Rac1 pathway. The treatment involves an oral medication given one time daily. Currently, the drug is in Phase II stage of Clinical trial evaluation for the treatment of Diabetic neuropathy.
Diabetic Neuropathy Phases
DelveInsight's report covers around 25+ products under different phases of clinical development like
Late stage products (Phase III)
Mid-stage products (Phase II)
Early-stage product (Phase I) along with the details of
Pre-clinical and Discovery stage candidates
Discontinued & Inactive candidates
Diabetic Neuropathy Pipeline Companies
• Goldfinch Bio
• Novartis
• Serodus
• CURACLE
• Daiichi Sankyo
• NeuroBo Pharmaceuticals
• Dong-A Pharmaceutical, and several others
Table of Content
Introduction
Executive Summary
Diabetic Neuropathy: Overview
Pipeline Therapeutics
Therapeutic Assessment
Diabetic Neuropathy– DelveInsight's Analytical Perspective
Late Stage Products (Pre-Registration)
Drug name: Company name
End Stage Products (Phase III)
Drug name: Company name
Mid Stage Products (Phase II)
GFB 887: Goldfinch Bio
Early Stage Products
Drug name: Company name
Inactive Products
Diabetic Neuropathy Key Companies
Diabetic Neuropathy Key Products
Diabetic Neuropathy- Unmet Needs
Diabetic Neuropathy- Market Drivers and Barriers
Diabetic Neuropathy- Future Perspectives and Conclusion
Diabetic Neuropathy Analyst Views
Diabetic Neuropathy Key Companies
Appendix
Diabetic Nephropathy Pipeline Report Scope
The Diabetic Nephropathy report provides an overview of therapeutic pipeline activity and therapeutic assessment of the products by development stage, product type, route of administration, molecule type, and MOA type for Diabetic Nephropathy across the complete product development cycle, including all clinical and nonclinical stages.
It comprises of detailed profiles of Diabetic Nephropathy therapeutic products with key coverage of developmental activities, including technology, collaborations, licensing, mergers and acquisition, funding, designations and other product-related details
Detailed Diabetic Nephropathy research and development progress and trial details, results wherever available, are also included in the pipeline study.
Coverage of dormant and discontinued pipeline projects along with the reasons if available across Diabetic Nephropathy.
Diabetic Nephropathy Pipeline Report highlights
A better understanding of disease pathogenesis contributing to the development of novel therapeutics for Diabetic Nephropathy.
In the coming years, the Diabetic Nephropathy market is set to change due to the rising awareness of the disease, and incremental healthcare spending across the world; which would expand the size of the market to enable the drug manufacturers to penetrate more into the market.
The companies and academics that are working to assess challenges and seek opportunities that could influence Diabetic Nephropathy R&D. The therapies under development are focused on novel approaches to treat/improve the disease condition.
A detailed portfolio of major pharma players who are involved in fueling the Diabetic Nephropathy treatment market. Several potential therapies for Diabetic Nephropathy are under investigation. With the expected launch of these emerging therapies, it is expected that there will be a significant impact on the Diabetic Nephropathy market size in the coming years.
Our in-depth analysis of the pipeline assets (in early-stage, mid-stage and late stage of development for the treatment of Diabetic Nephropathy) includes therapeutic assessment and comparative analysis. This will support the clients in the decision-making process regarding their therapeutic portfolio by identifying the overall scenario of the research and development activities.
About Us
DelveInsight is a Business Consulting and Market research company, providing expert business solutions for the healthcare domain and offering quintessential advisory services in the areas of R&D, Strategy Formulation, Operations, Competitive Intelligence, Competitive Landscaping, and Mergers & Acquisitions.
Media Contact
Company Name: DelveInsight Business Research LLP
Contact Person: Yash Bhardwaj
Email: Send Email
Phone: 9193216187
Address:304 S. Jones Blvd #2432
City: Las Vegas
State: NV
Country: United States
Website: https://www.delveinsight.com/