Severe Hypertriglyceridemia Market is Projected to Boost at a Moderate Growth Rate by (2022-2032) – Evaluated by DelveInsight | Key Companies – Ionis Pharmaceuticals, 89bio, Inc., Arrowhead Pharma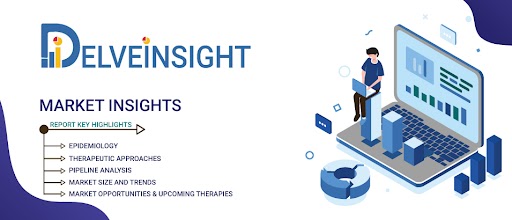 The overall Severe Hypertriglyceridemia market is expected to increase due to the rising prevalent cases over the globe and thus the surge in treatment options. In addition, the expected launch of emerging therapies will boost the Severe Hypertriglyceridemia market in the forecasted period (2022–2032).
DelveInsight's Severe Hypertriglyceridemia Market Insights report includes a comprehensive understanding of current treatment practices, Severe Hypertriglyceridemia emerging drugs, market share of individual therapies, and current and forecasted market size from 2019 to 2032, segmented into 7MM (the United States, the EU5 (the United Kingdom, Italy, Spain, France, and Germany), and Japan.
Severe Hypertriglyceridemia Overview
High amounts of triglycerides are a defining feature of the disease Hypertriglyceridemia. Triglyceride levels in patients with Severe Hypertriglyceridemia (SHTG) are more than three times normal. It causes a variety of dangerous conditions, including cardiovascular disease (CVD) and Acute Pancreatitis. High triglycerides may contribute to artery hardening or thickening (arteriosclerosis), which increases the risk of stroke, heart attack, and heart disease. Genetic problems, obesity, uncontrolled diabetes, and certain drugs can all contribute to the development of Severe Hypertriglyceridemia.
Primary and secondary hypertriglyceridemia are the two broad forms of severe hypertriglyceridemia. The former is caused by other underlying diseases and secondary circumstances, whereas the latter is caused by genetic problems. Primary hypertriglyceridemia has a molecular basis in less than 5% of cases, while secondary hypertriglyceridemia has no repeatable genetic susceptibility component.
Severe Hypertriglyceridemia symptoms are not noticeable, however, individuals with exceptionally high levels of triglycerides (more than 2,000 mg/dL) can develop persistent abdominal pain, nausea, vomiting, xanthomas (yellow-colored lumps on the skin), and severe pancreatitis.
Key Takeaways from the Severe Hypertriglyceridemia Market Report
As per DelveInsight analysis, the Severe Hypertriglyceridemia market size in the 7MM was found to be approximately USD 3,060 million in 2021.
As per the estimates, the total number of Hypertriglyceridemia prevalent cases associated in 7MM countries was approximately 154 million in 2021, out of which approximately 3 million cases were diagnosed prevalent cases of Severe Hypertriglyceridemia.
Leading Severe Hypertriglyceridemia companies Ionis Pharmaceuticals, 89bio, Inc., Arrowhead Pharmaceuticals, Inc., Afimmune Pharmaceutical, NorthSea Therapeutics B.V., Amryt Pharma, and others are working to develop a new medication for Severe Hypertriglyceridemia which can be available in the Severe Hypertriglyceridemia market in the upcoming years.
The Severe Hypertriglyceridemia in the pipeline include Olezarsen, Pegozafermin (BIO89-100), ARO-APOC3, Epeleuton (DS102), NST-1024 (SEFA 1024), Lomitapide, and others.
The expected launch of therapies and the increasing prevalence will lead to Severe Hypertriglyceridemia market growth during the forecast period.
Discover more about therapies set to grab major Severe Hypertriglyceridemia market share @ Severe Hypertriglyceridemia Market Landscape
Severe Hypertriglyceridemia Epidemiology Segmentation
As per DelveInsight, there were approx 3 million diagnosed Severe Hypertriglyceridemia prevalent cases in the 7MM in 2021.
Among EU5 countries, Germany had the highest Severe Hypertriglyceridemia prevalence in 2021.
The Severe Hypertriglyceridemia Market Report proffers epidemiological analysis for the study period 2019-2032 in the 7MM segmented into:
Prevalent Cases of Hypertriglyceridemia
Diagnosed Prevalent Cases of Hypertriglyceridemia
Severity-specific Diagnosed Prevalent Cases of Hypertriglyceridemia
Etiology-specific Diagnosed Prevalent Cases of Severe Hypertriglyceridemia
Download the report to understand which factors are driving Severe Hypertriglyceridemia epidemiology trends @ Severe Hypertriglyceridemia Epidemiological Insights
Severe Hypertriglyceridemia Pipeline Therapies and Key Companies
Olezarsen: Ionis Pharmaceuticals
Pegozafermin (BIO89-100): 89bio, Inc.
ARO-APOC3: Arrowhead Pharmaceuticals, Inc.
Epeleuton (DS102): Afimmune Pharmaceutical
NST-1024 (SEFA 1024): NorthSea Therapeutics B.V.
Lomitapide: Amryt PharmaOthers
Scope of the Severe Hypertriglyceridemia Market Report
Study Period: 2019-2032
Coverage: 7MM [The United States, EU5 (Germany, France, Italy, Spain, and the United Kingdom), and Japan]
Key Severe Hypertriglyceridemia Companies: Ionis Pharmaceuticals, 89bio, Inc., Arrowhead Pharmaceuticals, Inc., Afimmune Pharmaceutical, NorthSea Therapeutics B.V., Amryt Pharma, and others
Key Severe Hypertriglyceridemia Therapies: Olezarsen, Pegozafermin (BIO89-100), ARO-APOC3, Epeleuton (DS102), NST-1024 (SEFA 1024), Lomitapide, and others
Severe Hypertriglyceridemia Therapeutic Assessment: Severe Hypertriglyceridemia current marketed and emerging therapies
Severe Hypertriglyceridemia Market Dynamics: Severe Hypertriglyceridemia market drivers and barriers
Competitive Intelligence Analysis: SWOT analysis, PESTLE analysis, Porter's five forces, BCG Matrix, Market entry strategies
Severe Hypertriglyceridemia Unmet Needs, KOL's views, Analyst's views, Severe Hypertriglyceridemia Market Access and Reimbursement
Discover more about the future Severe Hypertriglyceridemia market share of treatment therapies @ Medication for Severe Hypertriglyceridemia Treatment
Table of Contents
| | |
| --- | --- |
| 1. | Severe Hypertriglyceridemia Market Key Insights |
| 2. | Severe Hypertriglyceridemia Market Report Introduction |
| 3. | Severe Hypertriglyceridemia Market Overview at a Glance |
| 4. | Severe Hypertriglyceridemia Market Executive Summary |
| 5. | Disease Background and Overview |
| 6. | Severe Hypertriglyceridemia Treatment and Management |
| 7. | Severe Hypertriglyceridemia Epidemiology and Patient Population |
| 8. | Patient Journey |
| 9. | Severe Hypertriglyceridemia Marketed Drugs |
| 10. | Severe Hypertriglyceridemia Emerging Drugs |
| 11. | 7 Major Severe Hypertriglyceridemia Market Analysis |
| 12. | Severe Hypertriglyceridemia Market Outlook |
| 13. | Potential of Current and Emerging Therapies |
| 14. | KOL Views |
| 15. | Severe Hypertriglyceridemia Market Drivers |
| 16 | Severe Hypertriglyceridemia Market Barriers |
| 17. | Unmet Needs |
| 18. | SWOT Analysis |
| 19. | Appendix |
| 20. | DelveInsight Capabilities |
| 21. | Disclaimer |
| 22. | About DelveInsight |
Get in touch with our Business executive @ Pharama Consulting Services
Media Contact
Company Name: DelveInsight Business Research LLP
Contact Person: Gaurav Bora
Email: Send Email
Phone: 9193216187
Address:304 S. Jones Blvd #2432
City: Las Vegas
State: Nevada
Country: United States
Website: https://www.delveinsight.com/