Top Miami Architects, Rex Nichols Architects, has rebranded as Studio KHORA
Top Miami architects – Rex Nichols Architects, has rebranded itself as Studio KHORA to operate collaboratively with their clients and other team members to achieve a Collective Vision. Alex Penna, the Principal of Studio KHORA, believes the architectural business model works best when we listen to our clients to understand their needs and create a truly inspired design, together. A like-minded team of clients and professionals makes a great project.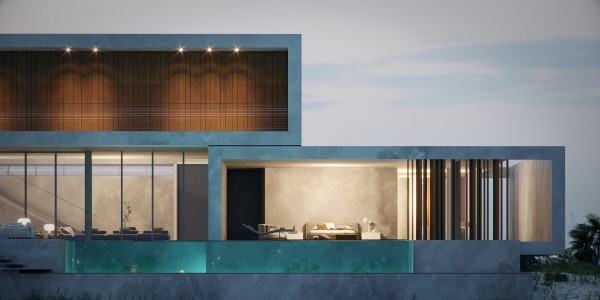 MINIMALIST SEA – STUDIO KHORA
STUDIO KHORA / "Collective Vision"
At STUDIO KHORA, we believe we are made better by those around us. That we see more effectively as a result of the collective eye. That vision — and in fact, all of the senses — become sharpened by the experiences, strengths, processes, and perspectives of others. It's an orchestra of vision. Of consciousness. Our role, as conductor, considers every aspect of the creative input and with the orchestra, we make that vision come to life.
Intently focused on the design language of deconstruction, STUDIO KHORA challenges the artistic boundaries of minimalist contemporary houses and commercial architecture — earnest in reshaping the possibilities of true collaboration within the space.
We work with clients to create extraordinary contemporary waterfront residences. By observing the complexity in the natural systems of these unique sites, we recognize the hidden and unpredictable geometry that exists within nature. Its waves of information that create a field of pure being. From that vantage, we may translate geometry into symbolic elements clearly present in human behavior and contemporary art.
The approach requires a discerning client-partner. One that is open to exploring new ways of communicating visually in the built environment. Of understanding and empathy in a loop of continuous input and shared feedback. Theory to practice. Consciousness.
​ For clients and designers alike, it is a single field of being. And it proves most fulfilling.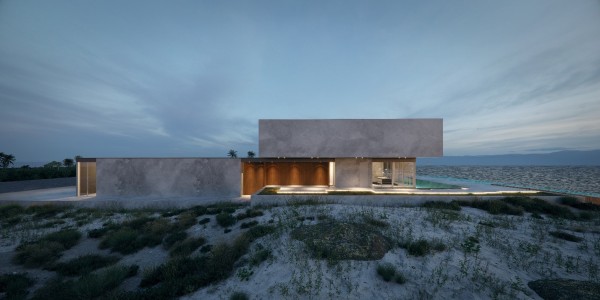 MINIMALIST SEA – STUDIO KHORA
ABOUT THE NAME
To us, the meaning of "KHORA" reflects a non-physical space where architecture is received from the intelligible realm. Where vision is connected to shape architecture within a physical world. A universal unity. Along with others, the term KHORA was employed by French philosopher Jacques Derrida, who inspired a revolution in contemporary architecture and created a cross-fertilization of philosophy and the arts. Deconstruction. For us, the idea is in the discovery of exceptional architectural composition, even in the absence of continuity or predictable symmetry.
The challenge is present in seeking harmony between built and natural environments. Oceanfront properties, for example. Striking a balance between budget and vision. Establishing and building upon the rhythms of collaboration, communication and personal interaction — like a client's portrait.
​KHORA is a union of forces. Consciousness. Together, we find it within the collective vision of many.
THE BRIDGE HOUSE – STUDIO KHORA
OUR BELIEFS / "Architecture as Evolution"
Architecture as Language
We believe that architecture should be an interesting and engaging conversation. Intelligent discourse that interacts with its public in a language that transcends contemporary style or ornament. A language of ideas and philosophies that channel the concepts of deconstruction as envisioned by Jacques Derrida. We draw from Sausurre in using symbolic forms and shapes as signifiers — in which physical form might be distinct from its meaning. Open for interpretation. And in that translation, we are inspired by the psychology of Lacan, by connecting symbols within a chain of meaning. Of différance. Of architecture as shared communication. A language lived.
Architecture as Change
We believe that local action changes the world for the better. That brilliant architecture — that which is truly one of a kind — is not only possible, but promises to attract public attention. To activate a desire to be replicated. Where elements are transformed into iconic design. Design that inspires landscapes. Design that changes lives. Our work aims to create architecture that enhances sensory perception for contemplation. That visually alters the chaos of urbanization in creating a more harmonious environment. That pushes the boundaries of design and that leads to a future evolution in architecture, intently focused on social and environmental responsibility and energy efficiency in every outcome. That engages likeminded architects, engineers, interior designers, landscape architects, and builders in a harmonic process. To affect a new movement of architects-as-developers envisioning and building exemplary design without compromise. Again and again.
Architecture as Art
We believe that form follows art. In defined contrast to modernist architecture, where it is believed form should follow function, we ascribe to the idea that in contemporary architecture, function best follows form. That form is but a symbol. And that a true architectural evolution means that form should follow contemporary art. And architecture. To become a movement that elevates practice and provokes a new standard of critical thinking. Consideration. Contemplation. For STUDIO KHORA, contemporary art is the elemental key to unlocking a new world of contemporary architecture. A world in which the architect may also influence contemporary art. Where achieving a higher-level mindset moves contemporary architecture to its own next level.
ABOUT STUDIO KHORA
[ STUDIO KHORA ] is a multidisciplinary design collaborative of visionary architects, lighting and interior designers, landscape architects, and builders engaged to deconstruct the traditional patterns of spatial design. To see forward. We work as one with the most discerning residential and commercial clientele to sculpt contemporary architecture, interiors, furnishings, and landscapes within the world's most extraordinary coastal settings.
Together, we seek to re-envision architecture as contemporary art.
To learn more about Studio Khora ultra-contemporary architectural design, contact the firm via website: www.studiokhora.com
Media Contact
Company Name: Studio KHORA
Contact Person: J. Michael Welton
Email: Send Email
Phone: + 1 (800) 952-1044
Address:12000 BISCAYNE BLVD SUITE #200
City: MIAMI
State: FLORIDA, 33181
Country: United States
Website: www.studiokhora.com/miami-architects