Kemimoto Emerges as a Preferred Brand for UTV Accessories among Off-Road Enthusiasts
Kemimoto highlights the best UTV trails across the US and announces its membership in SEMA.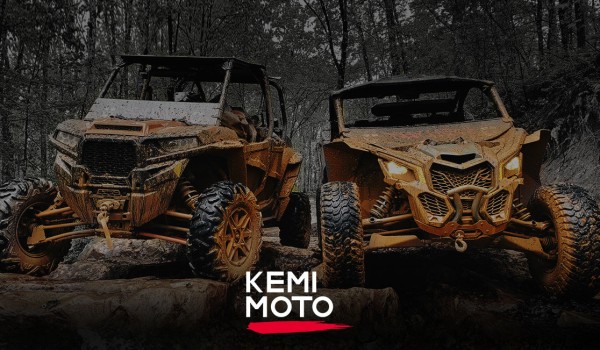 Kemimoto, a company committed to providing high-quality UTV accessories for off-road enthusiasts, is proud to announce its position as the leading brand of UTV accessories for the world's off-road enthusiasts. The company has focused on constant innovation to develop a range of products such as mirrors, whip lights, and storage boxes for Polaris, Can-Am, and HONDA UTVs.
Since the company's inception, Kemimoto's focus has been on designing and manufacturing reliable and convenient products to meet its customers' needs. The company's team of creative designers and structural engineers combine their expertise to ensure that every aspect of Kemimoto's products exceeds its customers' expectations.
"We started by developing our first side mirror to better view the ORV's blind spots. We quickly realized there was no product on the market that allowed us to focus on driving rather than on our car's rear end. That's why and how we took this challenge into our hands by establishing a business focused on constant innovation," said the company spokesperson.
Kemimoto's products are designed with off-road enthusiasts in mind. The company understands that off-road enthusiasts focus more on driving as a method for unplugging from the stresses of their lives rather than on their UTV's exact speed or driving experience. Kemimoto's UTV accessories aim to make the off-road experience as fun and stress-free as possible.
In addition to offering top-of-the-line UTV accessories, Kemimoto is also committed to promoting the exploration of new UTV trails. With thousands of off-road trails and parks available across the United States, there is no shortage of options for UTV enthusiasts. Whether riders are looking for easy or expert-level terrain, there are numerous off-road trails to choose from, including the sandy Mojave Desert and the rocky Rock City Park.
When it comes to UTV brands, Polaris is one of the most popular and well-known. Kemimoto offers a variety of accessories specifically designed for Polaris UTVs, including mirrors, storage boxes, and whip lights. These accessories are designed to enhance the functionality and performance of Polaris UTVs, ensuring a better off-roading experience for riders.
"We are committed to being the leader brand of UTV accessories supported by off-road trail lovers," said the company spokesperson.
Kemimoto has also recently become a member of SEMA, the Specialty Equipment Market Association. With over 6,600 member companies, SEMA consists of a diverse group of manufacturers, distributors, retailers, publishing companies, auto restorers, and many more who all serve the motor vehicle aftermarket. Membership in SEMA brings many advantages to Kemimoto and its staff, including access to professional development and market research, industry publications, and events.
Customers have praised Kemimoto for its quality products and customer service. Charles D. from Destrehan, LA, said, "I've made several purchases with KEMIMOTO and have never had a bad experience with them. They take pride in their products and customer service. If there's an issue with your order, they take great concern and will try to make things right."
Off-road enthusiasts are invited to check out Kemimoto's website and view its range of products, including Polaris accessories. With Kemimoto's commitment to innovation, quality, and customer satisfaction, off-road enthusiasts can trust the company's products to make their off-road experiences even more enjoyable.
Media Contact
Company Name: Kemimoto
Contact Person: Support
Email: Send Email
City: San Leandro
State: California
Country: United States
Website: kemimoto.com