EVONET Ignites the Stage: Spotlight on EvoNet Global Technology Innovation Conference
On August 4th, 2023, the EvoNet Foundation held its global technology innovation conference as scheduled at Marina Bay Sands Hotel in Singapore. The conference aimed to showcase EvoNet's technological achievements and promote collaboration and exchange on a global scale. Attendees included EvoNet's CEO Edward Martin, CMO Stpnova Vernika, and EvoNet global node representatives from ten countries: John Smith, Xiao Qi, James Taylor, Thomas Miller, Alexander Ivanov, David Wilson, Peter van der Beek, Jean-Pierre Dubois, Michael Brown, and Marco Rossi.
EVONET is a decentralized wide-area Internet of Things network platform that combines blockchain technology, consensus protocols, and wireless communication protocols. Supported by the Singapore Evonet Foundation, a non-profit organization dedicated to driving innovation and development in the IoT industry, EVONET boasts a formidable team of top experts with experience in IoT, blockchain, cloud computing, and artificial intelligence. They have garnered strong support from several renowned strategic partners.
The conference commenced with a speech by EvoNet's CEO, Edward Martin, an exceptional project leader who expressed his delight and pride in EvoNet's innovative blockchain technology achievements and his heartfelt expectations for global market development. After the inspiring speech, the ten node representatives took the stage one by one to sign the proxy authorization letters, officially establishing the ten global agent nodes of EvoNet.
EvoNet's widespread cooperation and support are the results of the project's strategic planning and the team's long-term efforts. The project places a high emphasis on technology security and privacy protection, staying abreast of the latest trends and technological developments in the blockchain industry to maintain the project's technological architecture and solutions' advanced nature and competitiveness. EVONET's dedication to technological breakthroughs and user needs has earned it the trust of countless users.
Through this conference, EvoNet demonstrated its strength, team confidence, and dedication to collaboration. Guided by principles of cooperation, exchange, and innovation, EvoNet works closely with several well-known strategic partners, including Atlanta Ventures, Circadian Ventures, Secondphse, and Sensolus. EvoNet is committed to expanding its global influence, with plans to establish 100 nodes worldwide in over 50 countries and regions within two years, starting with the initial ten nodes. We believe that in the future, EvoNet will continue to showcase more exciting and innovative technologies, attract more collaborative forces, and build a safer and more decentralized IoT era.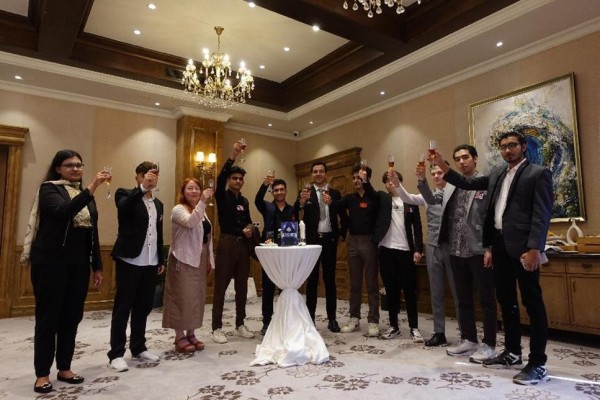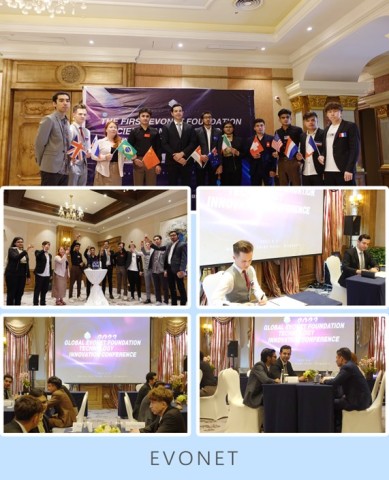 Media Contact
Company Name: Evonet foundation
Contact Person: Edward
Email: Send Email
Country: Singapore
Website: www.evonetcoin.com