FlyBands, a Glow-Motion Revolution in the Making, now available on Amazon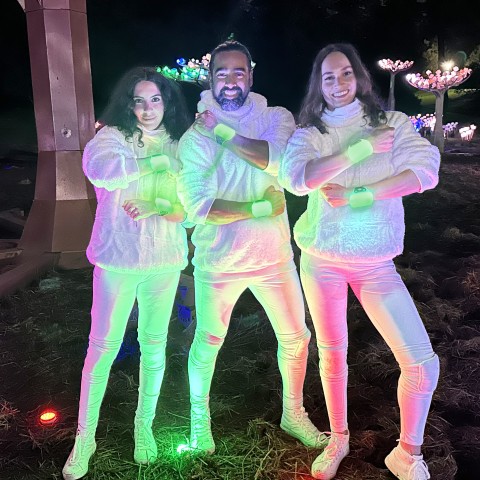 Costume Lighting is at it again with another world first – Colorfly wristbands. Colorfly Glow-Motion technology offers bold new choices in body-activated wearable lighting products designed to connect with others through the force of gravity.
Fashion meets high-end technology with Colorfly at the heart of the thrilling effect of FlyBands. You're in charge of your lighting expression because your movement is what changes your color. Perfect for yoga, dance, concerts, parties, and much more.
When someone dances, FlyBands change color to align with their body position. If people dance in unison with others, the wristband colors also change, creating a shared, ecstatic experience. Connected to each other and to the earth's core, FlyBands are captivating, well-engineered, rugged, and waterproof (or Playa-proof).
Watch FlyBands in action on YouTube: https://www.youtube.com/watch?v=NXkeTWMcHmc
What sets FlyBands apart are its advanced motion sensors, these bands react to every gesture a wearer makes, illuminating in sync with body movements. People can play off each other or play with the force of gravity itself, painting unique colors in the air, inspiring arm movements previously hidden.

FlyBands are 3D motion active light-up gear that will transform a user's experience at festivals, concerts, parties, sports events, and night gatherings. With their vibrant LED lights, these wristbands will be the perfect accessories for people who love to be in the spotlight wherever they go. The wristband colors create a captivating ambiance that will leave everyone fascinated.
Colorfly uses a variety of advanced sensors and technologies, such as:
Accelerometers to track "G" forces.

Gyro sensors to accurately measure rotation.

Unique calibration algorithms to increase the accuracy of low-cost accelerometers, allowing them to perform advanced position and movement sensing at an affordable price.

User-friendly inputs, including gestures and motion tracking to allow users to change their light colors in novel ways.
Talking to the media, inventor Christopher Hoffmann said, "It's been fascinating to watch this product enter the market, to see the range of how people are using them, from DJs doing a call-and-response with the audience, people circling in glowing balls of light on the dance floor, and even using them to gage body position in physical therapy and yoga classes."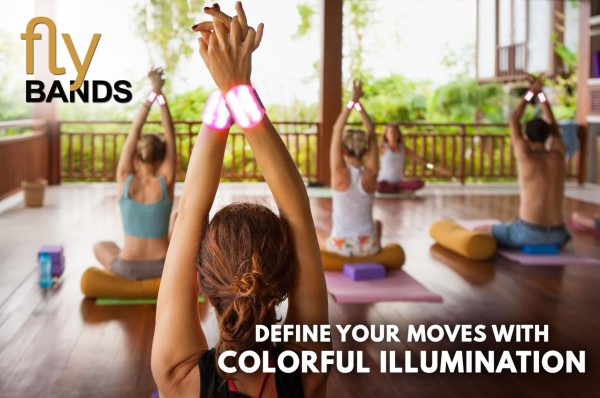 About Costume Lighting
Costume Lighting is a pioneering company dedicated to unleashing the potential of illuminated colored light as a dynamic form of human expression. By leveraging advanced software, sensors, algorithms, and user inputs, they bring forth a mesmerizing fusion of technology and artistry.
With an emphasis on innovation, Costume Lighting utilizes a range of sensors including accelerometers, gyro sensors, and light color spectrum sensors. These sensors enable their products to accurately track gravitational forces, and measure rotation. By employing unique calibration algorithms, they have elevated the accuracy of low-cost accelerometers, making a wider range of products cost effective.
They provide rugged and durable, long battery life, 100% waterproof products to get people out of their heads and back into their bodies, into Nature, and, as a result, their own nature through movement and community.
See FlyBands on Amazon https://a.co/d/h0ZALdk You can also visit their website at www.colorfly.world for more information. Get yours, and join the Glow-Motion Revolution.
For updates, follow Colorfly on TikTok: https://www.tiktok.com/@colorfly.world
For corporate connections, reach out at [email protected]
Media Contact
Company Name: ColorFLY by Costume Lighting
Contact Person: Christopher Hoffmann
Email: Send Email
City: San Francisco
State: California
Country: United States
Website: www.Costumelighting.com